Fragrance Free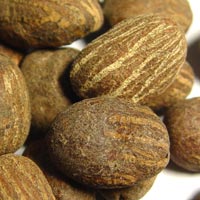 Classic Fragrance Free – Natural Skin Butter
A fragrance free blend created especially for those with extreme sensitivities to any type of scent.
Our deep moisturizing formula contains a whopping, out of this world, hold the phone 65% Shea Butter, certified organic virgin coconut oil and an abundance of healing vitamins, phyto-nutrients and anti-oxidants to help sooth, moisturize and repair dry, damaged skin.
Regular use will result in noticeably softer, smoother, healthier skin while minimizing the effects of aging. Ideal for very dry and irritated skin conditions such as eczema, urticaria and psoriasis.
TIP: Combine a matching soap, bubbling bath melt, bath and body oil, mineral body salt, body scrub and room fragrance in the same  aroma to create your own Fragrance Free line.
| | |
| --- | --- |
| | FFHB |
| | Extra Rich Moisturizer, Irritated Skin Relief, Age Prevention, Eczema Relief, Damaged Skin Repair, Sunburn Relief, Insect Bite Relief, Wound Healing |
| | Normal, Dry, Sensitive, Irritated, Eczema, Psoriasis, Urticaria |
| | Amber or white glass 'boston' style jars with outer mahogany colour paper can or plastic bulk can |
| | Unscented |
| | All Ages |
| | Apply to face, hands or body after bathing, showering or anytime skin feels dry, tight, irritated or uncomfortable. Can be diluted by mixing with water in your palm prior to application for a lighter feel. |
| | Shea Butter, Virgin Coconut oil |
| | Organic oils of shea butter, virgin coconut*, sweet almond, olive, jojoba* and neem, rosemary extract * certified organic |
| | 30ml / 1floz, 50ml / 1.76oz, 1L / 33.8floz |
| | Amber or white glass 'boston' style jars with outer mahogany colour paper can or plastic bulk can |
| | Shelf life is up 16 months or more if stored in cool, dark and dry conditions. Use within 4 months of opening for optimal results |
| | Wholesale, private label, custom and bulk natural and organic body butter |