Pure therapeutic grade Aromatherapy Oils for home, office or spa
Premium synergies of the highest quality essential oils unite in harmony to help calm, energize, focus, balance, purify and rejuvenate mind, body and spirit.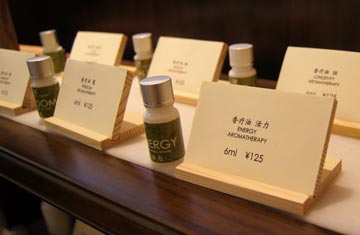 Powerful natural medicines that work in harmony with body & spirit
Amazingly versatile, our aromatherapy blends can be used in the bath, added to a vaporizer, inhaled from a tissue / cloth or added to a carrier oil for healing massage.
PRIVATE LABEL & WHOLESALE NATURAL SOAP, SPA AND SKINCARE - AROMATHERAPY OILS
Diffused aromatically in the home, office or spa or applied topically in diluted form, our unique essential oil synergies can help improve productivity, reduce stress, boost confidence, increase decisiveness and mental clarity, overcome grief and much, much more.  Choose from our extensive Aromatherapy oil range below.